About Our Company
We believe that anyone willing to work deserves a Job
Here at Job Cracker, you matter most. Whether you are an entry-level worker or a senior employee, an HR manager or a frontline supervisor, our goal is to learn what matters to you – your expectations, your objectives, your achievements. We believe that the best customer service with our unique strategy will make us important among the candidates. All that we do is built to serve you better. Being newcomers, we are ready to establish our rapport for being the best credible Job Consultancy in UAE.
Search Jobs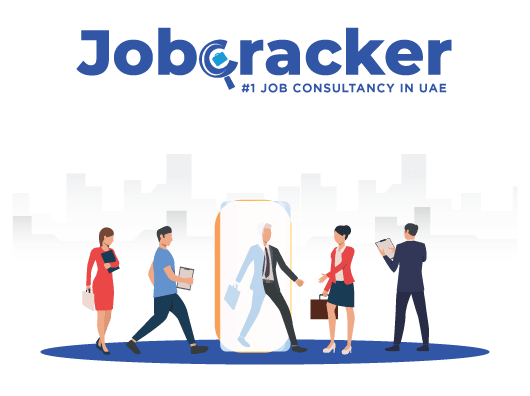 Why Choose us?
At Job Cracker, as a team with a strong mutual objective, we work hard to achieve our goals together. We adapt to the dynamic demands and changes of our customers within the market to ensure that we remain a business of prosperity, success and happiness.
Vision

To transform the perception of recruiting by dedicating ourselves to the satisfaction of candidates and employees.

Mission

Encouraging honest feedback and continuous improvement to create a tailored, transparent recruiting experience for candidates.

Integrity

We demonstrate maximum integrity, fairness and powerful moral values are maintained. The reality is not tainted by us.

Excellence

When operating to the very highest quality level, we'll always deliver what we promise.

Passion

We are committed to recruiting, showing enthusiasm, energy and an appreciation of the needs of our candidates.

Clarity

With everything we do, we ensure clear communication. We promote the free exchange of company-related thoughts, views, and opinions.