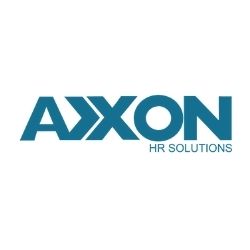 Job Detail
Career Level Mid Level

Experience 5 Years

Gender Preferences Male

Qualifications Degree Bachelor
Job Description
Awareness of HSE requirements, while doing any lifting activity,
Knowledge of development of Rigging Plans, Rigging studies etc.
Working experience to handle lifting jobs at high elevations approximately 80-100 meters
Have knowledge of preparing Purchase Requisition for rigging/lifting tools, equipment
Must be able to work efficiently with Engineering, Operations, Maintenance Support, Materials Management, contractors, Environmental, Safety and other groups within the plant organization
Knowledge of HSE procedures & practices
Planning and Organising, Scheduling and Coordinating, Checking, Examining and Recording
Coordinate day to day works to the rigger and assist to them for any rigging /lifting activities.
Prepare method statement /Rigging studies for rigging operations.
Prepare Risk Assessment for rigging operation.
Carryout periodic Inspection of all rigging hardware such as wire rope, web sling, spreader bar, shackles, chain block, body harness etc.
Study and prepare rigging plan before rig-up / erection of heavy lift equipment.
Explain and enforce company rules and regulation, quantity and safety requirement and train subordinates in the correct method of doing their work.
Organize daily planning of crane working area.
Supervise and ensure the safe operation of cranes and forklift machines for the stacking, positioning and turning of loads, weight estimation and special lifts.
Examine routine care and maintenance, fault analysis and safety of the machines in his charge.
Maintain standard lifting gear conducting tool box talk to the crew.
Maintain proper signals in actual lifting engaged in hoisting and moving loads to ensure safety of workers and material handled, using hard signal or radio.
Supervise the cranes boom, accessories, maintaining the log for each crane, ensuring erection of barriers and safety sign board in respect to lifting areas.
Attending company internal walk thru.
Key requirements
 Relevant degree/diploma
5+ yrs experience Rigging experience  in the same role
Oil & Gas experience is a must
Fluency in written/spoken English is essential
Required skills
Other jobs you may like
Abu Dhabi, Abu Dhabi, United Arab Emirates